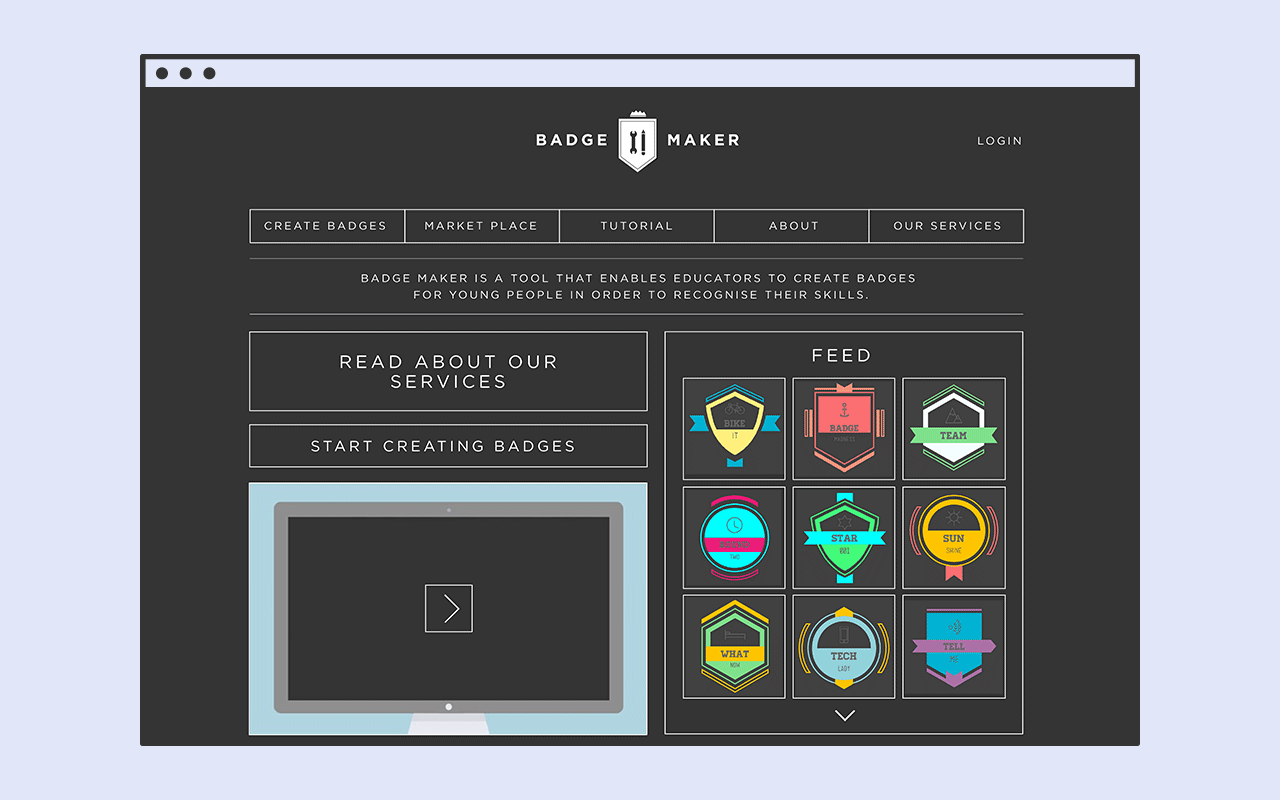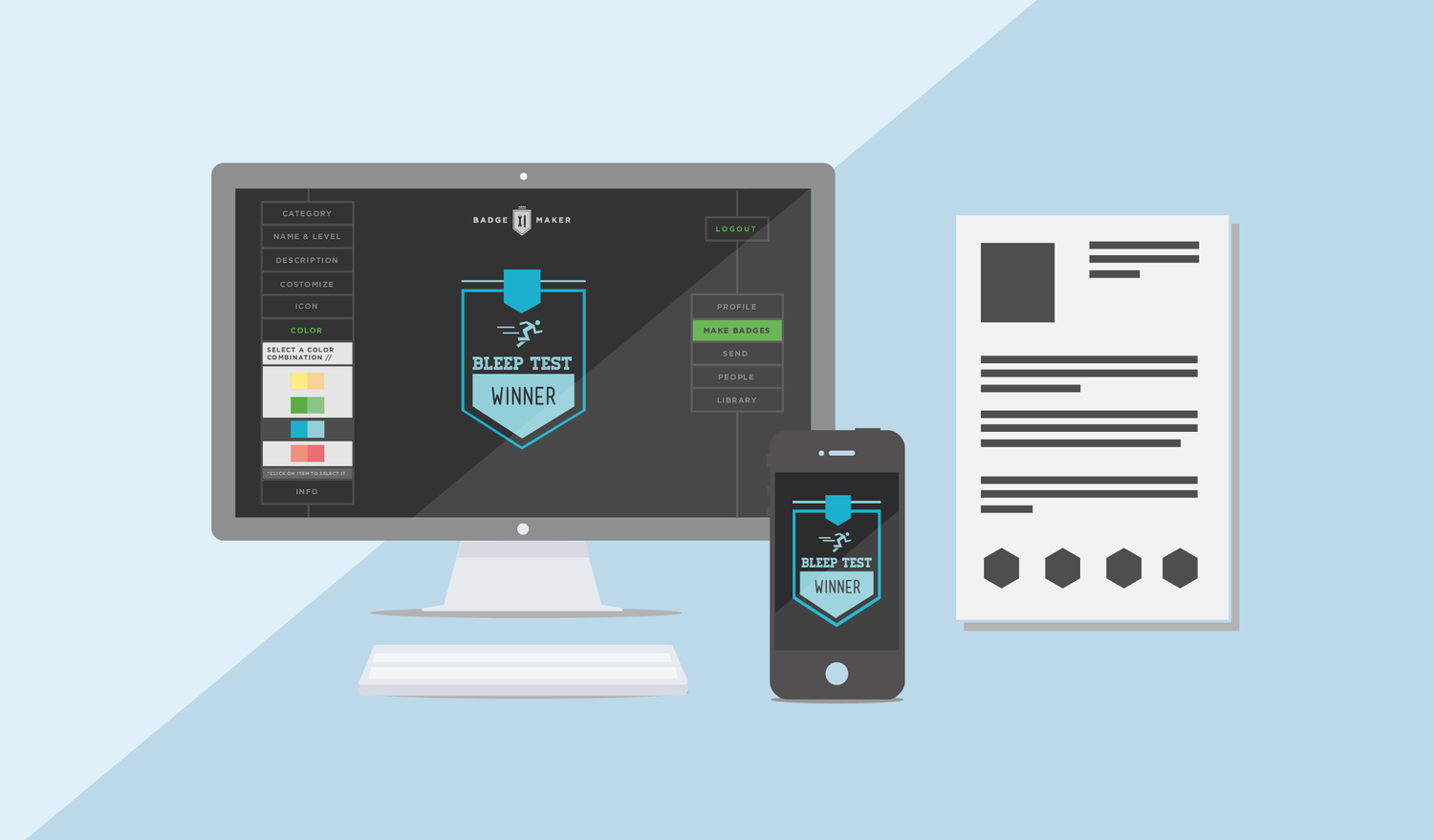 Public education seems to be made for one type of person, and there are a lot of young people that fall between the cracks of the system. Therefore we created Badge Maker.
Badge Maker is a tool that enables educators to create badges for young people in order to recognise their skills.
I worked on the project hand in hand with a project manager. My role was to create the brand identity, the badge maker online and offline tools, the online platform - including wireframes and flowcharts, all workshop material, after effects video presentation of the platform, assist facilitating workshops and using the information we learned to create the best tool possible.
Flowchart of the platform. Three different types of users - the schools headmaster, the teacher and the student. All having different functions and actions.
Wireframes of 38 different pages.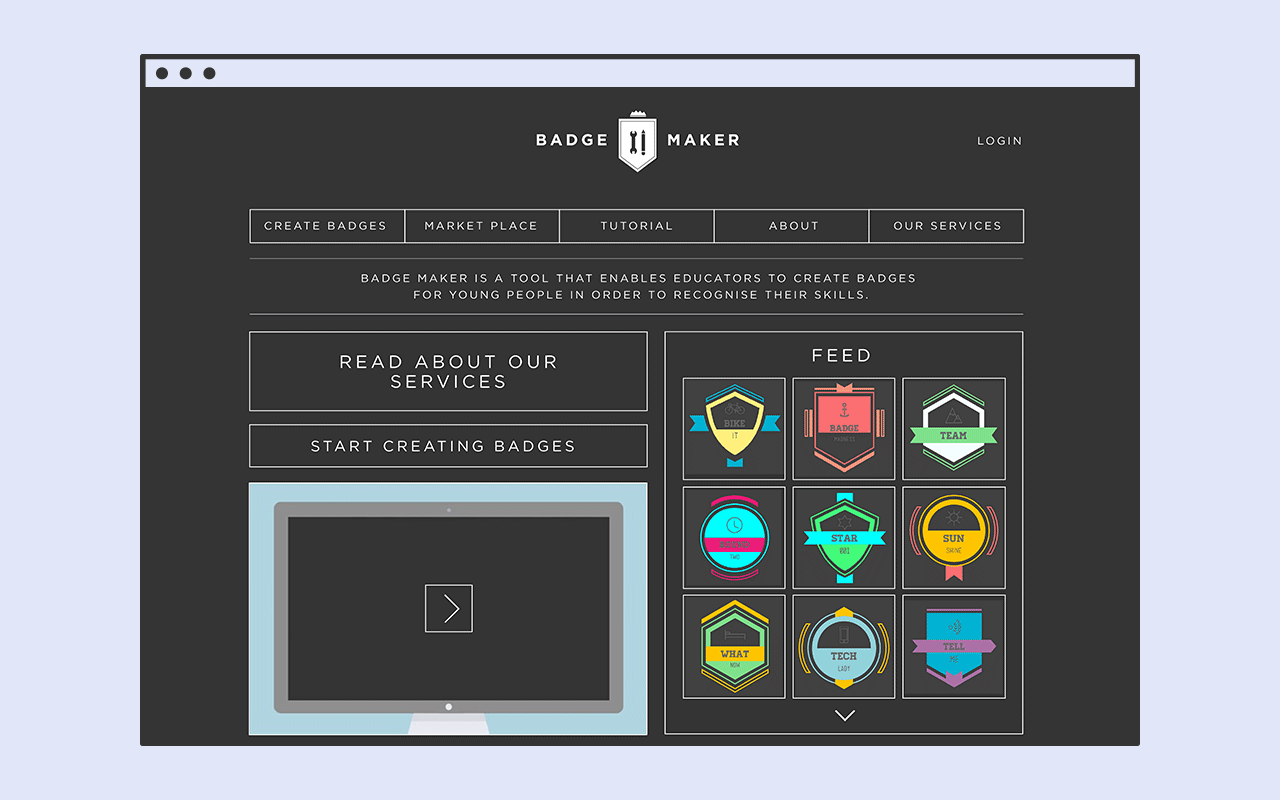 Final website designs. The whole platform has been built but unfortunately not released to the public since it's still in a testing phase.
One of the most important thing was to create a tool that was easy to use and that anyone, form teacher to students, would be able to make the badges beautiful and desirable regardless of peoples background.
Push play to see the video.
Offline toolkit. Laser cut pieces of badges on different coloured carton paper and icon stickers.
Young girl at MozFest 2013 infront of the badge wall before creating her courage badge.
Badge maker workshop at the Maklab in Glasgow. The Maklab is a place where the public has access to 3D Printers, laser cutters and all sorts of machines.